RobRaw´s Studio

I've set up this nice little recording studio in our flat over the last past years.

A lot of nice equipment gathered during time...

The studio has been used for various recordings with my bands and projects

including tracks with Kathy X, Darryl Read , PVC etc.

Here comes the Nerd Section:

I've been using Logic Audio Software since Version 2.6 when it was still Emagic. Before the current studio setup I was running Logic on an original Pro-Tools III Nubus rig on a first generation PowerMac on OS 8.1 for many years.

In the early 90's I have started recording on a Tascam Portastudio and soon hooked that into my audiomedia card of my first PowerMac. Later then the good old Fostex Model 80 tape machine and the matching Model 450 16-channel mixer synchronised. Finally I had a maxed out PPC 8100AV/100, MOTU MTP II and two Digidesign 882 Interfaces and a Nubus Expansion Chassis with 16 I/O and 3 DSP Farms. it lasted a decade. Today everything is much more compact and a bit more sophisticated than in the early days of HD-recording...

My musical influences stretch from rockabilly, psychobilly, rock'n'roll and punk over to country, swing, bebop, jazz and to classical music, funk metal and so on... I'm not particulary into electronic music, however, in my earler days I did a lot of drum programming and midi editing.

Today I am more interested in recording live instruments, collecting microphones, fixing up gear and especially playing live shows...

... more technical info and pictures are to follow in the current gearlist down there:

Recording, Mixing & Mastering

- Mackie Onyx 1640i analog 16x16 Firewire Mixer

- UAD Apollo Twin Duo

- Focusrite Saffire Pro 24

- Behringer X-Air XR18


- Apple MacPro 2,66 GHz Eight-Core, 28GB RAM, 1TB Fusion Drive, 4TB Storage, 4 Displays

UAD-2 Duo&Solo, Presonus Faderport

- Apple MacBook Pro 13" i7 2,9 Ghz, 1TB SSD, 16GB RAM

- Apple MacBookPro 15" i7 2,7 GHz, 768 GB SSD, 16GB RAM

- Apple iPad 3 16GB

- Additional External HD's & SSD´´

- Logic Pro X & LogicStudio8, FCPX and lots of UAD Plugin's, Waves and various others

Microphones

Condensors

- 2x Neumann KMi 84

- Gefell RFT MV692 M94 (48V)

- Gefell RFT PM 750

- Røde NT1-A

- Sontronics STC-3X

- 2x Sennheiser K3U & 2x ME 20, 3x ME 40

- 2x Sennheiser K3N & 2x ME 80

- 2 x Electrovoice PL 37

- Electrovoice "Cardinal"

- Electrovoice PL-76

- Pearl CR-55

- 2x T.Bone SC300

Dynamics

- Sennheiser MD 421N

- Sennheiser e609 silver

- 2 x Sennheiser e606

- Shure Super 55

- 2 x Shure Beta 58

- 2x Shure SM58

- 2x Shure Unisphere I 565SD

- 2x Shure SM57

- Shure SH55 MKII

- 3 x Shure PG56

- AKG D320 B

- Electrovoice N/D 357

- Electrovoice N/D 408B

- Electrovoice PL33

- 2 x Electrovoice PL35

- Superlux P.R.A. 218B

- Peavy PV

as well as a Superlux R 102 Ribbon Mic

and some more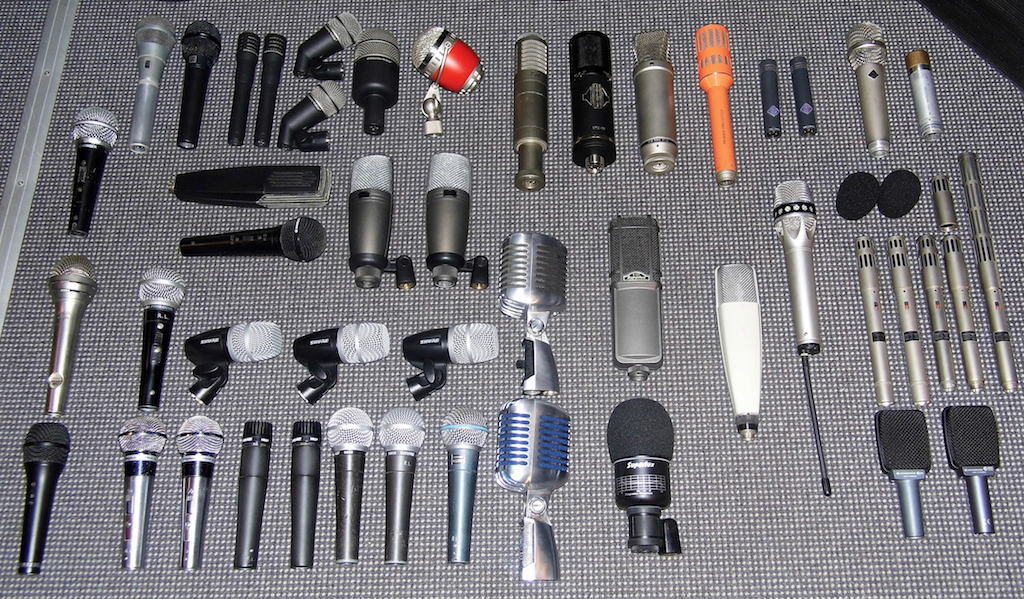 Monitoring & Amplification :
2x Yamaha HS50M Nearfield Monitor & Yamaha HS10W Subwoofer
Alesis RA-150 Reference Amplifier
2x JBL Control 5 Plus
Headphones:
- Millenium HP4 Headphone Amplifier
- Beyerdynamic DT 1990 Pro 250 Ohm Headphones
- Beyerdynamic DT 770 Pro 250 Ohm Headphones
- AKG K271 MKII Studio Headphones
- 2x AKG K141 Monitor Headphones
- Superlux HD662 & HD662 B Monitor Headphones
some more by Sennheiser, Audio Technica, Bose etc.
P.A.:
Yamaha EMX 88S Power Mixer
- 2x HK Audio RS 122 M
- 2x Craaft C12 Pro
-Turbosound iP15B active Subwoofer
- 2x Solton MF 200A Active Monitors
- Kustom KPC4P 50W Powered Speaker
HiFi:
Harman/Kardon HK3250 receiver
Kenwood M1A Poweramp

Canton LE 400 speakers,
JBL Control 1G
Bose Interaudio 1000XL
Intersound satellites+ Tonsil Subwoofer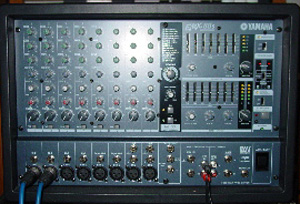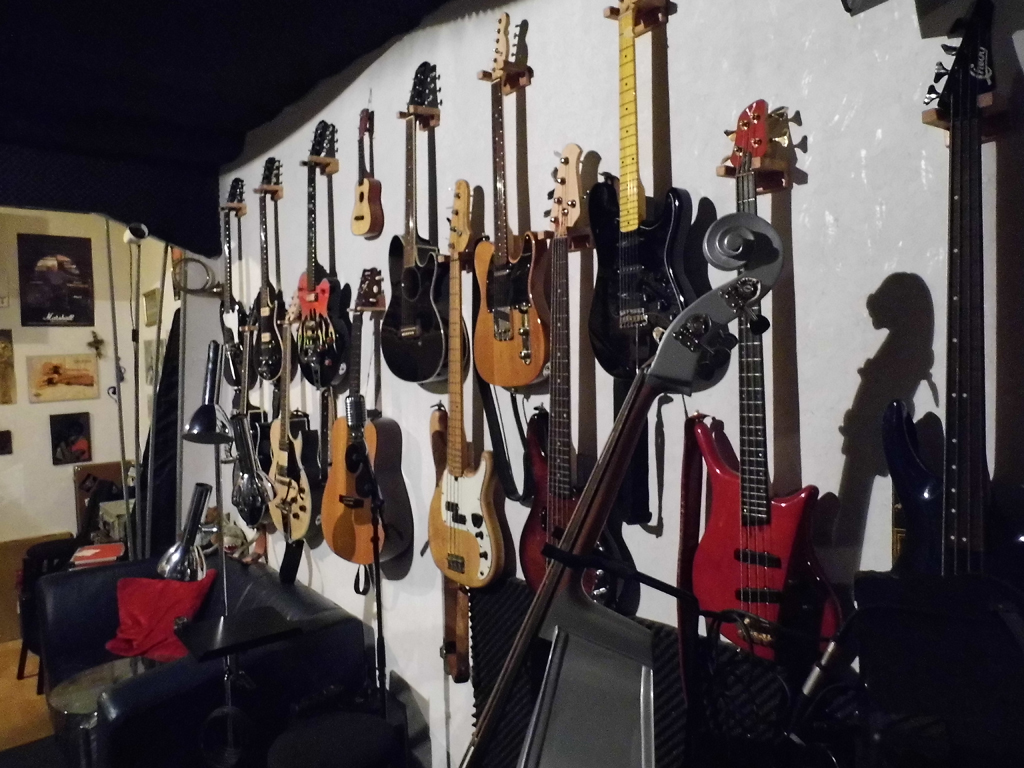 Instruments
- EMG - Equipped 4-String 1988 Czech Double Bass, K&K Pickup for Slapnoise
- 1950's Rubner Double-Bass, Shadow Rockabilly Pro PU System
- B.genius Electric Upright Bass (modified prototype)
- Ibanez Roadstar II Custom 4- String Bass, active EMG - Pickups
- Fender Jazz Bass Special
- Fender Jazz Bass
- Squire Fretless Jazz Bass
- Custom Jazz Bass (Fat Neck)
- Custom Precision Bass
- Custom Precision Bass II
- MM-Style 5-String Bass
- Epiphone Flamekat
- Custom Stratocaster
- Custom Telecaster
- Gibson SG Special *1969*
- Gibson Blueshawk (modded)
- Epiphone EJ-200CE VS
- Gretsch 5120, TV Jones PU's, Gretsch Bigsby
- Gretsch Penguin Parlor Guitar
- Custom ES-175 Style Archtop Guitar I
- Custom ES-175 Style Archtop Guitar II
- Gretsch G9220 Bobtail Round Neck Resonator Guitar
- Recording King Lap Steel
- Gretsch Electromatic Lap Steel
- Epiphone Electar Lap Steel
- Vintage 70´´Hayman Drum-Kit
- Hayman 14,5" x 7" Snare
- Remo 14,5"x4" Snare
- Paiste and Zyldian Cymbals
- Selected Percussion
- Bb Trumpet
- Kurzweil K2000 Synthesizer, 10 MB Sample RAM, ZIP 100 Drive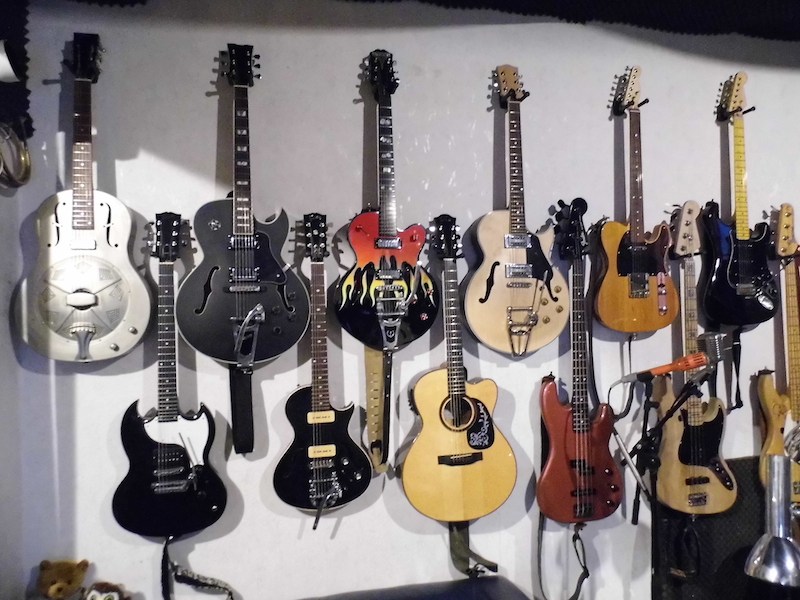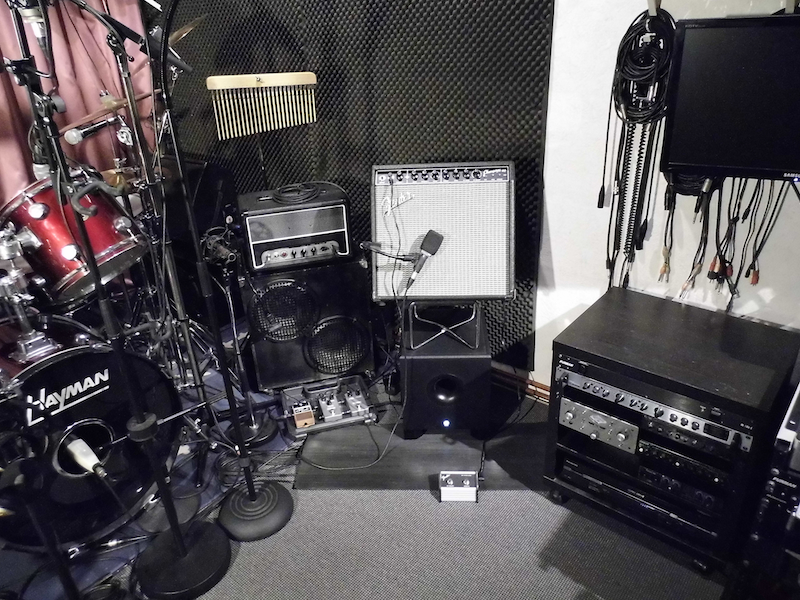 Amplifiers & Speakers
- UAD 710 TwinFinity Preamp
- JoeMeek ThreeQ Channelstrip
- Fender Rumble 100 Bass Combo
- Gallien Krueger MB200 Bass Amp
- Hartke HD112 Bass Cabinet
- GreenAudio Fireball Bass Amp
- Warwick 211 Pro Bass Cabinet
- 1x15" Eminence Custom Bass Cabinet
- Fender Blue Vaporizer Guitar Amp
- Blackheart Little Giant Guitar Amp
- Fender Champion 40
- Fender Champion 20
- Fender Acoustacsonic 15
- VOX DA5 Guitar Amp
- Crate Powerblock
- 2x10" Celestion Custom Cabinet
- 12" Eminence BETA-12LT Custom Cabinet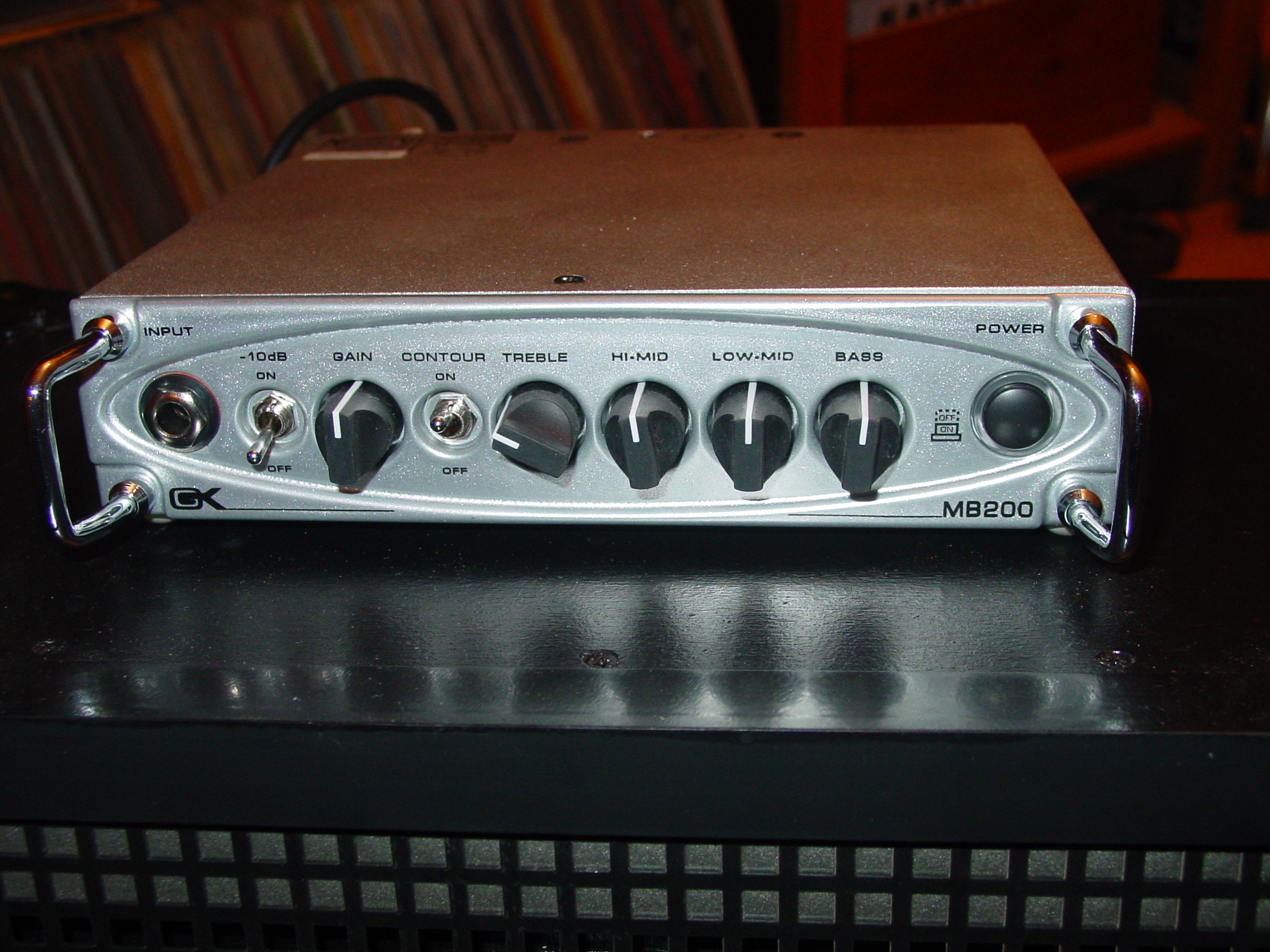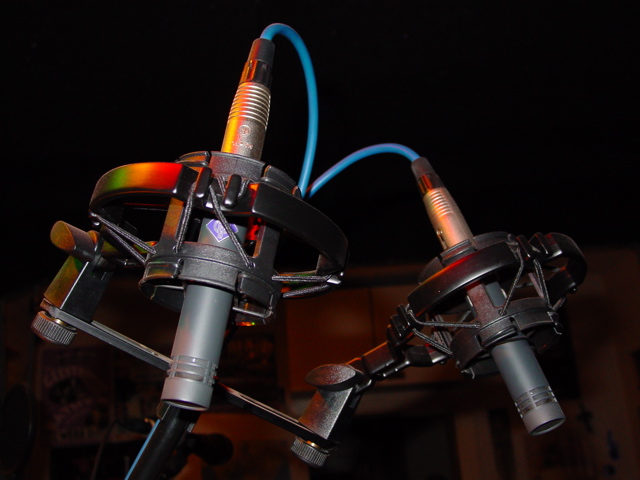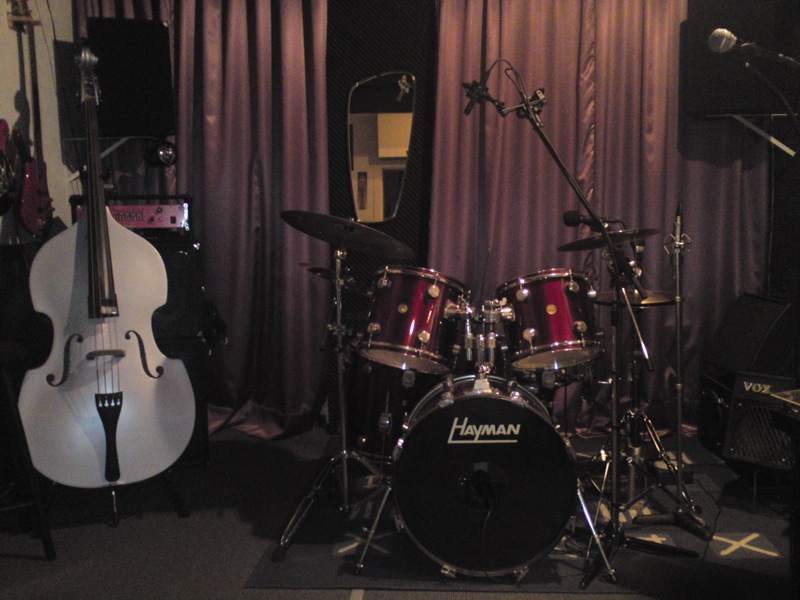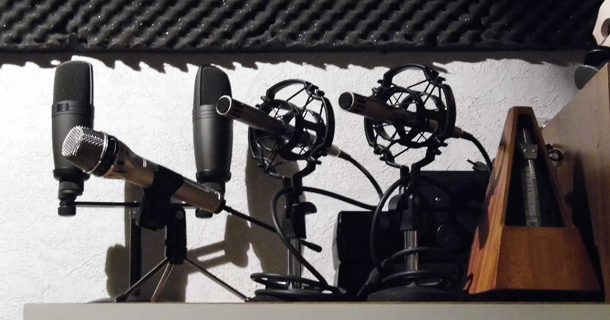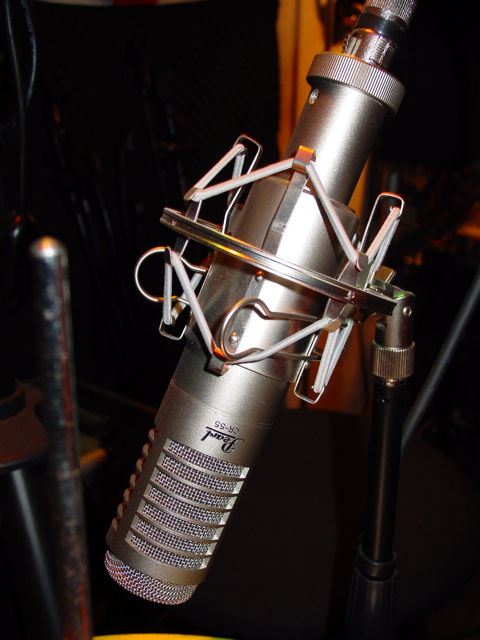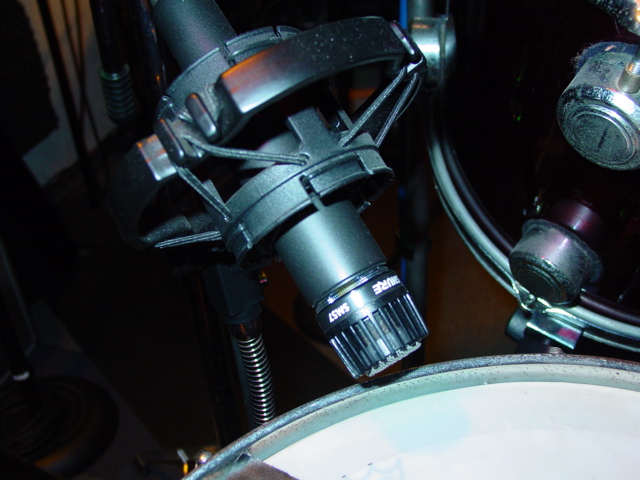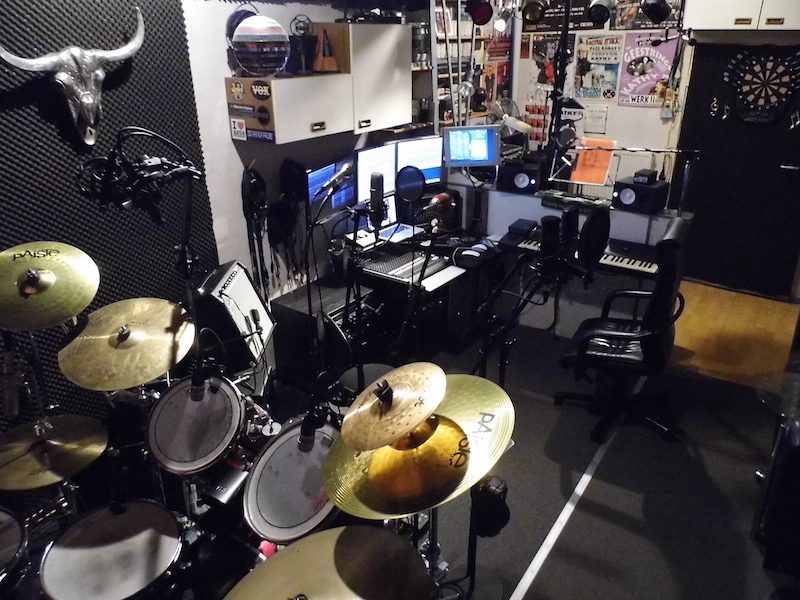 Effects, Video and other Gear
- T.C.Electronic M300 Dual Engine Effects Processor

- Boss CL-50 Compressor/Limiter

- Boss FRV-1 Fender Reverb

- Boss DM-3 Analog Delay

- Boss CS-3 Compression Sustainer

- Boss BD-2 Blues Driver

- Tube Screamer 808 Clone

- Dynacomp Clone

- Custom Bass Driver Pedal

- Zoom MS-50G

- Zoom MS-60B





- Omnitronic DJ-26 Battle Mixer

- Phonic AM125FX 12Ch Mixer

- Sony PS-515 Turntable System

- Tascam Portastudio 464

- Pioneer CT-W550R Double Cassette Deck
- Panasonic NV-FJ 626 VHS-HIFI Recorder
- Panasonic 32" LED TV
- Rollei Powerflex 210 HD Digital Camera
- Sony DCR-SR32 Handycam
- Sony DCR-TRV720E Handycam (Digital8)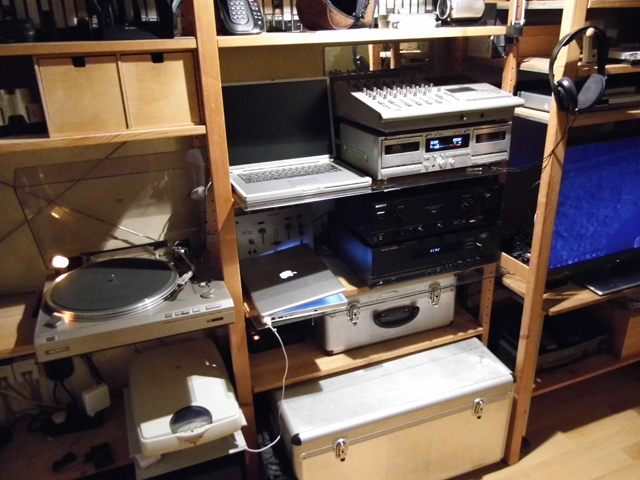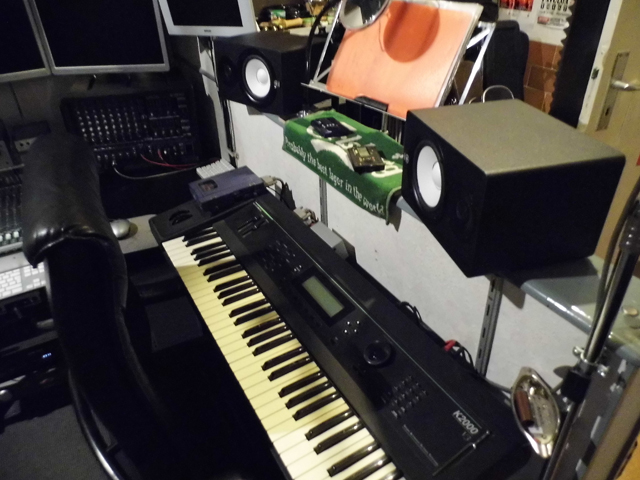 ---